1 August 2022
The Carbon Insurer – A perspective from Natalia Dorfman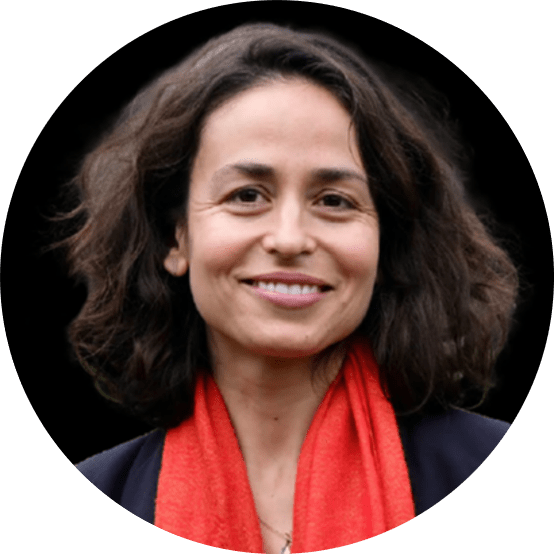 Kita is the first of a new breed of carbon insurer. Integra's Global Head of Marketing and Communications Doug Horne talks to Kita Co-Founder Natalia Dorfman about the origins of carbon insurance and how the de-risking of carbon removal processes is benefiting its clients and making an important contribution to tackling climate change.
Doug: Hi Natalia. Tell us a little bit about yourself and how you ended up in insurance?
Natalia: I grew up in Southern California but moved to North Carolina for university (at Duke) where I studied environmental science. Later I worked in New York, at O'Melveny & Myers LLP in business development and strategy before moving to Brussels and then London.
I joined Clyde & Co LLP in 2013 where I became Global Head of New Business and headed up business development strategy for the firm's Climate Risk practice. Working there opened my eyes to how essential insurance is to fighting climate change by assessing risk, pricing risk, transferring risk, mitigating risk and building resilience.

Doug: So how did Kita come about?

Natalia: After eight years at Clyde & Co, I decided to devote the rest of my career to combating climate change. I applied to Carbon13, the Cambridge venture builder for the climate emergency, and was accepted in September 2021. I didn't plan to build an insurance company, but I kept being drawn back to insurance. People were talking about "green banks", and I thought – why not a "green insurer"?
That's when I met my co-founders. Paul Young is an astrophysicist who spent 24+ years at data science-led hedge funds. Tom Merriman's experience is in fintech product development. Like me, they are passionate about fighting climate change and pivoted their careers accordingly. And that's how Kita was born – the world's first dedicated "carbon insurer", creating insurance solutions to enable high-quality carbon removal solutions to scale.
Doug: So, what exactly is Carbon Insurance?

Natalia: Kita's focus is on carbon removal solutions, which can be both technological (e.g. direct air capture) or nature-based (e.g. afforestation). The Intergovernmental Panel on Climate Change states we need to remove billions of tons of CO2 annually for the remainder of the 21st century. This is an unprecedented scale-up task, which represents a huge opportunity for a new insurance market.

One of the key problems is that carbon removal solutions lack insurance for their key asset – carbon credits sold within the voluntary carbon markets. These credits are increasingly sold upfront as a promise to deliver carbon savings in the future. However, if that carbon removal solution (e.g. a young forest) doesn't develop as planned, there is no insurance to cover that carbon loss, leaving both the seller and the buyer exposed.
We call this "carbon delivery risk" and it is the core problem we are solving.
Doug: What's the benefit to your clients?

Natalia: Kita's insurance solutions use sophisticated data modelling techniques to remove carbon delivery risk from buyers and sellers in the voluntary carbon market, thus removing a significant protection gap.
Our first product protects the buyer or investor in carbon removal credits against the underlying party failing to meet their contractual obligation to deliver carbon. Increased buyer trust in carbon delivery will help drive more upfront financing to high-quality carbon removal solutions, enabling them to scale faster.
It is a similar model to how insurance developed in the renewables space. There are further nuances to the voluntary carbon markets though, where we believe Kita's insurance will greatly benefit our clients. Two key examples are: (1) serving as an additional layer to assess 'quality' carbon removal projects on the voluntary carbon markets, which is currently challenging due to a lack of standardisation, transparency and consistent risk management; and (2) mitigating risk against rising carbon prices.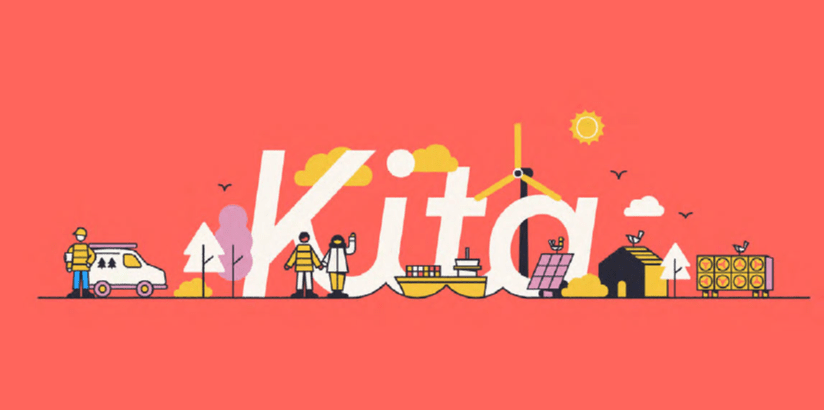 Doug: Kita was part of the recent Lloyd's Lab cohort. How has this helped you in your quest?
Natalia: Kita is values-driven, and our first value is "focus". The urgency of the climate crisis requires us to quickly develop insurance products that enable more high-quality carbon removal solutions to scale. We were fortunate to be part of Lloyd's Lab cohort 8, which provided access to excellent insurance mentors who guided and accelerated our product development. We want to become a MGA, and I am confident the Lab will accelerate our ability to find capacity and increase the speed at which we can deliver our products to market.
Doug: What do you see as the main challenges for you in the months and years ahead?
Natalia: The voluntary carbon markets are rapidly growing and changing. Insurance-led analysis can help drive capital towards high-quality carbon removal solutions that make a real impact. Whilst we consistently see a huge need and desire for insurance solutions, a lot of education needs to be done.
Education is one of our ongoing challenges, as well as keeping on top of a very complicated and fast-moving space. I think this is one of our USPs: our deep understanding of the underlying carbon removal projects, strong climate-industry relationships and laser focus that enables us to constantly improve upon existing products and see the need for new ones in a growing market.
Doug: So, beyond the current plan, what are the opportunities and developments for Kita?
Natalia: Insurance for carbon markets and carbon removal solutions is going to take off in the next 10 years. There is huge potential for product innovation – we already have a long list of products that we want to bring to market, and our clients are asking for. Likewise, we aren't limited to just carbon. There is a much broader market for natural capital, for example biodiversity credits.
I think the financial markets in this growing space will become increasingly sophisticated and need insurance solutions. Kita plans to embed into these markets from the outset, and I am really gratified by the amount of 'cold' outreach I get from other companies that see the same potential to work with us. This is an exciting time for Kita and I'm looking forward to getting our first products to market.
Doug: That's great, thanks. Just before we end, one final question. Why the name 'Kita'?
Natalia: When we were debating names, we read an article about forestry techniques in Kitayama, Japan. We liked the forestry practice of planting trees for grandchildren as it aligns with our own reasons for focusing our careers on fighting climate change. And we liked the name "Kita". Paul's wife is from Japan, so he liked the personal significance. My family is from Ecuador, so I liked that Kita is pronounced the same in English and Spanish.
And that's how we named ourselves Kita!
Visit: Kita.Earth