1 March 2023
Eastern Australia Floods: The unique challenges of a large-scale, long-tail CAT
by Sumeet Bhardwaj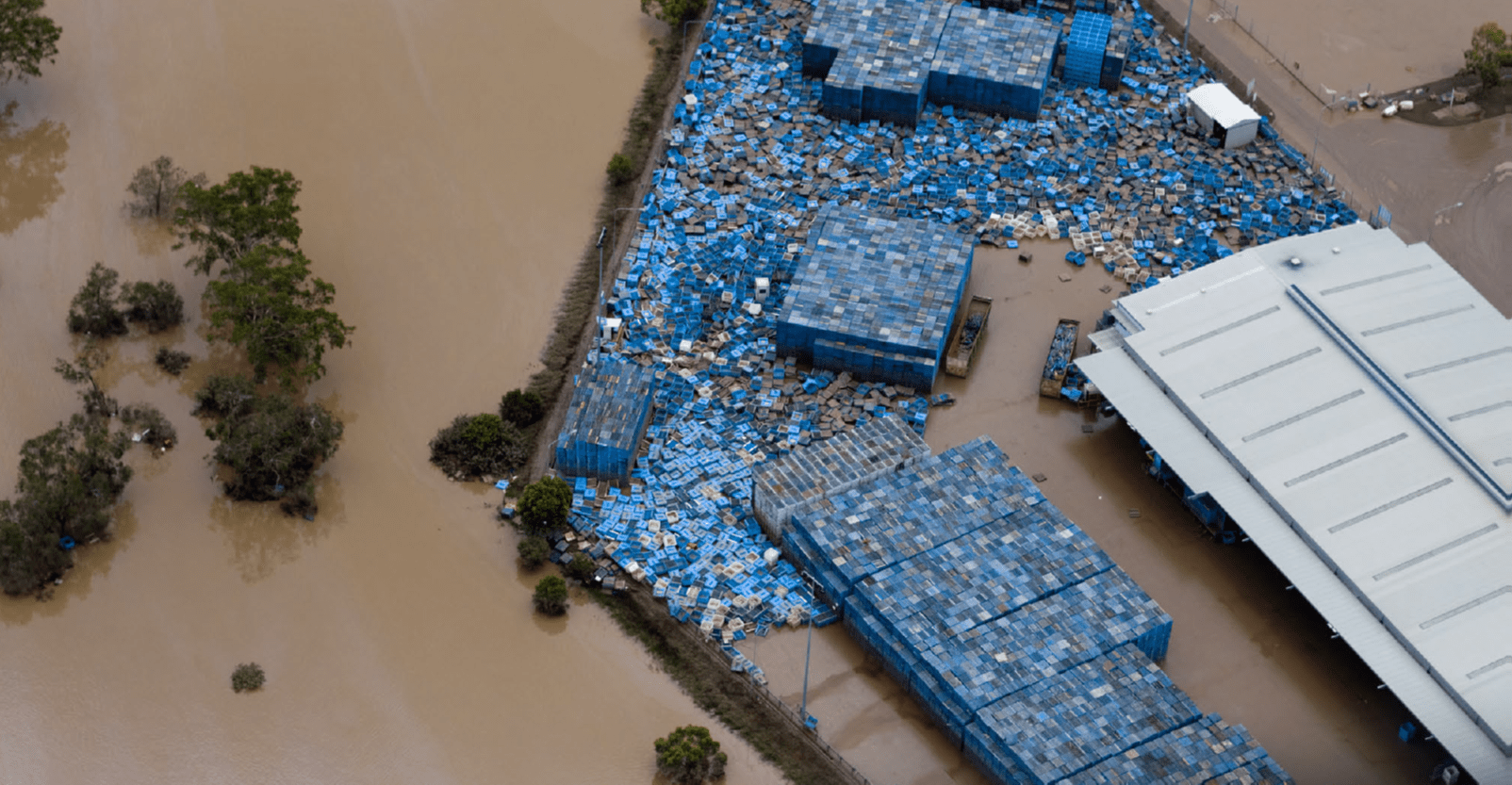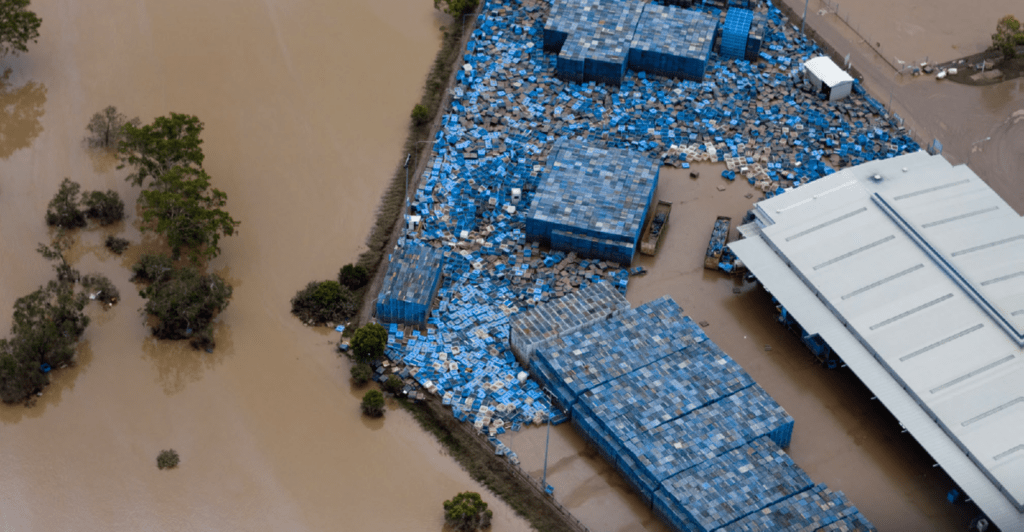 The 2022 floods in eastern Australia were among the country's worst ever flooding disasters. Between late February and early March, south-eastern Queensland experienced intense, record-breaking rainfall caused by a slow-moving middle and upper trough system, moist winds and a surface trough.
Highest flood levels for 130 years
During w/c 22 February 2022, over 50 locations in south-eastern Queensland and north-east New South Wales experienced over 1,000mm of rainfall. In some areas, rainfall was at least 2.5 times the February monthly average (based on the 1961 to 1990 period), while other places received more than five times their average. Brisbane measured 80% of its annual precipitation in just three days. In the two previous wet years, soils had become saturated and river levels high. Further record rainfall in February 2022 resulted in flash flooding and riverine flooding. Some areas of south-eastern Queensland recorded their highest flood peaks since 1893.
CAT event with over 230,000 claims
The Insurance Council of Australia (ICA) declared the event a CAT, which was further evidenced by 230,000 claims notified across Queensland and New South Wales. By September 2022, exposure to the event was reported to be AU$6 billion, a record for the Australian insurance industry. As well as 22 deaths and widespread property damage, the flooding caused mass evacuations, transport network failures, business and school closures, and food shortages.
Logistical challenges
Scale: The floods submerged a huge area. Almost half of the east coast of Australia was underwater, affecting thousands of homes and businesses.
Duration: The worst of the flooding lasted for over two weeks. Conditions escalated and damage compounded over that period.
Access: Severe weather and floodwater made roads impassable and restricted other forms of transport to and from the affected areas.
Resources: Availability of people and equipment was limited due to previous bushfires and fallout from the ongoing Covid-19 pandemic restrictions.
COVID-19: Australia's Covid restrictions on the free movement of people prevented overseas help from reaching flooded areas and closed Queensland's neighbouring state borders.
Supplies: Even before the event, Australia's construction industry had been struggling with cost, supply chain and staffing issues.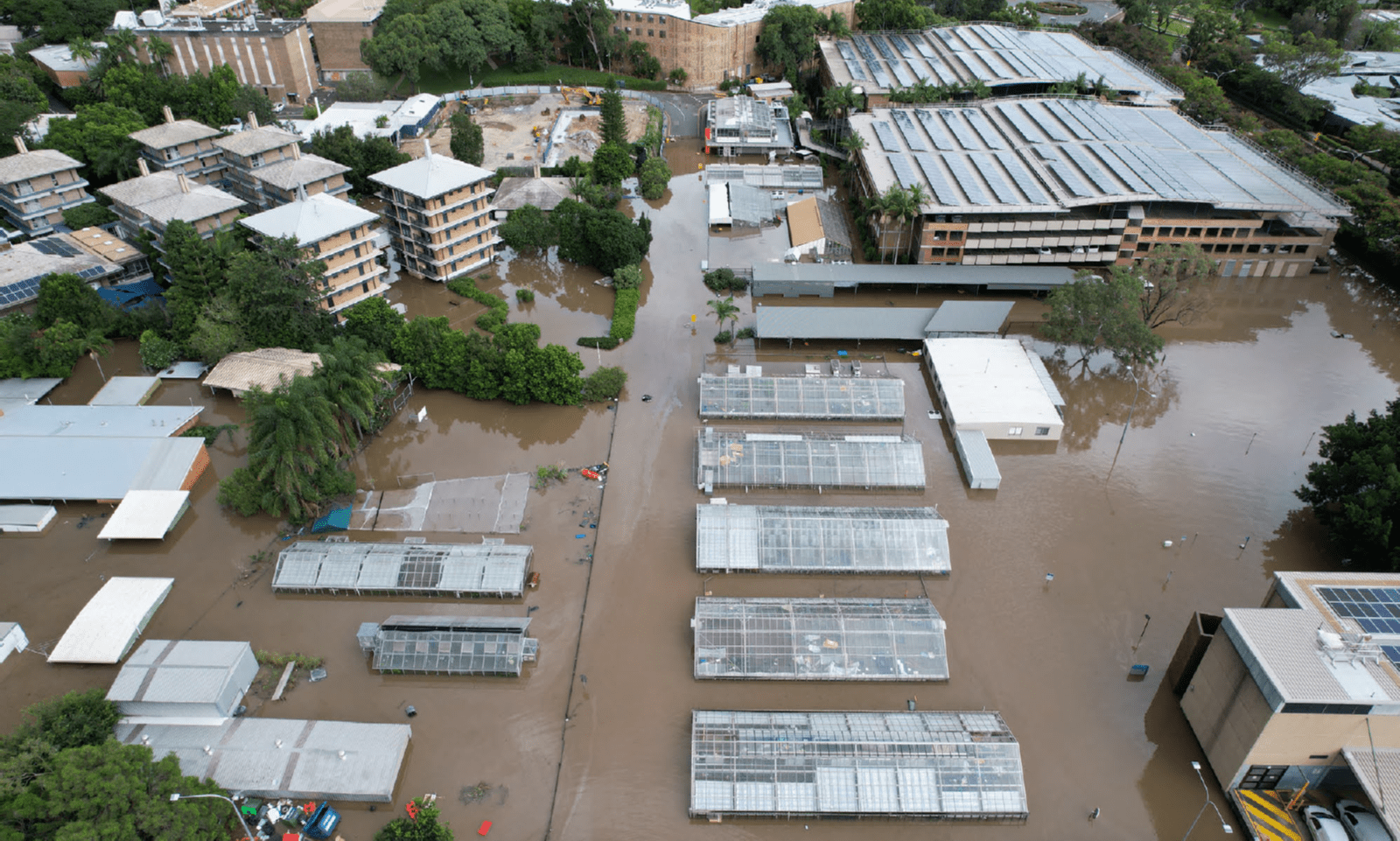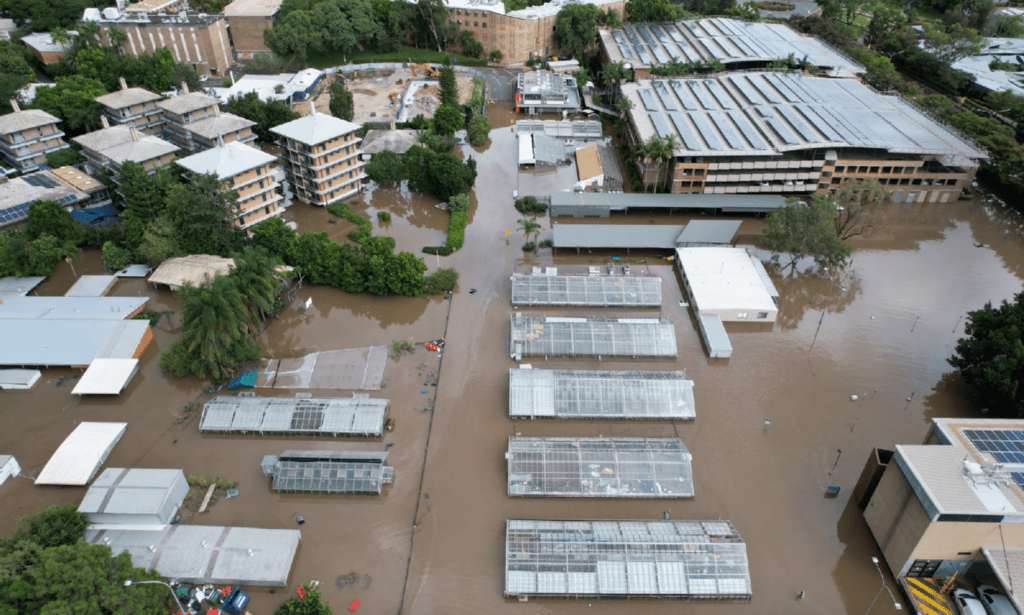 Insurer and loss adjusting issues
Volume of claims: After six weeks of rainfall, around 230,000 insurance claims were notified, including over 96,000 in the peak period (25 to 28 February 2022), of which about 80% were household properties. According to the ICA, as of 30 November 2022, insurers have already closed 70% of claims and paid out AU$3.59 billion, leaving around AU$2.04 billion outstanding for the 30% yet to close.
Loss mitigation: Poor site accessibility made it difficult to mitigate losses. Rising water levels exacerbated damage and prevented mitigation.
Bandwidth: Multiple incident sites spread over a wide area and a long-tail event required significant insurance industry resources.
Demand for expertise: Many claims required technical input, so hydrologists, loss adjusters and other specialists were in high demand and short supply.
Policy liability decisions: Covid-19, the lack of resources industry-wide and access issues made it difficult to determine extent of liability. Uniquely in Australia, most policies contain sub-limits for flooding or exclude flood cover altogether. The causation investigations to determine the origin of the water (flood or storm) conducted by hydrologists and subsequent debates around the water's origin often prolonged the process.
Local authorities: Some local and regional authorities opposed the rebuilding of damaged properties in flood zones. Sometimes, authorities had to be consulted on the terms, timings and amounts of claims payments, all of which delayed the indemnification of policyholders.
The Integra solution
Integra adjusters quickly had eyes 'on the damage' using IRIS (Integra Remote Inspection Solution) to gain remote access to multiple sites and assess the extent of damage to commercial properties within hours of being instructed. The use of virtual technology allowed us to deploy our most suitably qualified and experienced adjusters, despite many being thousands of miles away and unable to attend in person due to Australia's closed international borders and stringent Covid-19 travel restrictions.
Our locally-based teams and partners were able to visit sites, meet the insured and provide face-to-face support and customer service. We also worked proactively with insurers to attend 'at-risk' sites and used IRIS, drones and other technologies to review water levels and impacts on insured property, even before some claims were submitted.
Integra provided a mix of specialist skillsets and fielded a highly qualified team of chartered loss adjusters and chartered engineers who worked hand-in-hand with other stakeholders to manage expectations early and ensure timely claims management and resolution. All of this helped the insurers to mobilise and prioritise their resources, and fast-track smaller claims.
The future: Large-scale, long-tail CATs
The 2022 eastern Australia floods have shown that an effective response to CAT events requires appropriate skills and resources at scale, many of which are not always in plentiful supply locally. Where the best expertise is based overseas and international borders are closed or restricted, insurers and loss adjusters must have contingencies in place (including appropriate technologies) to get on-site inspections underway as quickly as possible.
Of one thing we can be certain, as climate change is set to make all forms of extreme weather more commonplace in the future, insurers and loss adjusters must prepare to handle the significant losses associated with large-scale, long-tail CAT events on an increasingly frequent basis.
References:
Bureau of Meteorology: www.bom.gov.au
Insurance News: www.insurancenews.com