15 November 2021
AI: A smarter future for the insurance market?
by Doug Horne
Artificial Intelligence (AI) is transforming our world. Embedded in everything from driverless cars to healthcare diagnostics, AI adoption is growing fast. Between 2015 and 2019, the number of enterprises using AI increased by 270% (Gartner). By 2030, AI is predicted to contribute US$15.7 trillion to the global
economy (PwC Global).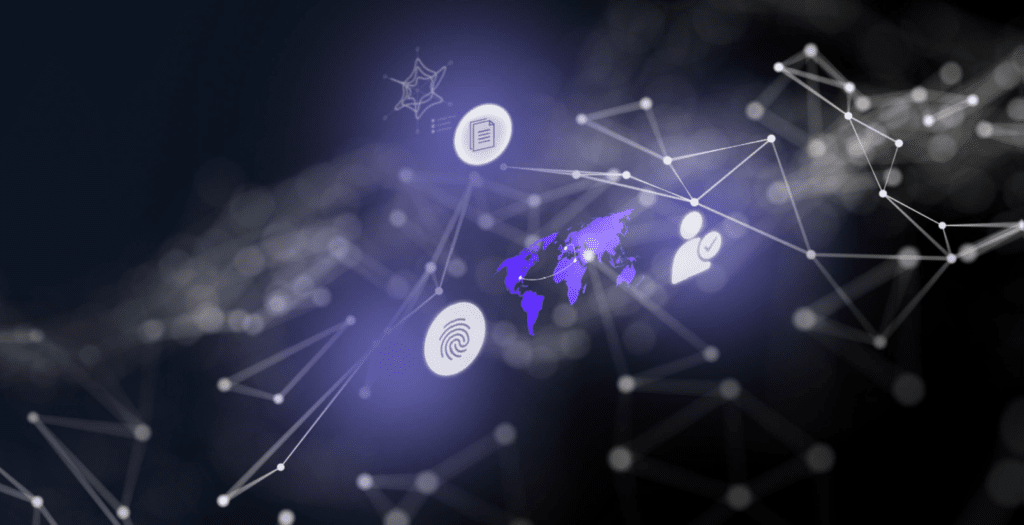 AI is intelligence performed by machines, as opposed to natural intelligence demonstrated by humans or animals. Often confused with rule-driven or 'smart' automation processes which perform robotic tasks, true AI operations go further to involve self-learning without human intervention. AI has universal potential to improve our lives, but how can insurance businesses harness this exciting technology to benefit themselves and their clients?
Personal lines leading the way
AI is already used in personal lines insurance for fraud detection and claims automation. Here, much of the claim process can be streamlined by minimising time-intensive human workload and employing AI for everything from verifying policyholder identity and policy coverage to collating claim information and checking for evidence of fraud. But AI can also be used across the full policy lifecycle to encompass underwriting, claims management and renewal.
Switching from human to machine removes countless hours of manual workload, speeds claims resolution and adds extra certainty and transparency to the claims process. AI can compress the duration of claims processing from
weeks to just a few hours. So, rather than replacing people, AI technologies release them from the burden of low-value repetitive tasks so they can dedicate more quality time to optimising customer experience.
"We have seen our average claim lifecycle reduced using AI. The time to settle claims, and more accurate indemnity spend means we are able to provide an enhanced customer experience."

Charles Bush, Head of Property & Energy Claims, Zurich
Using AI in commercial lines claims handling
Whilst AI implementation is on the horizon for the majority of the commercial insurance market, hybrid solutions focusing on harnessing AI and people are already in use today. Currently, automation is used mainly to perform high-volume, time-intensive activities to support human decision making and allow claims handlers to focus their expertise more productively. However, as confidence grows in the sector AI can support even the most complex cases. This in turn can fast-track time to settlement and enhance the claims experience for customers.
Smarter claims processing
Pioneering fintechs like Sprout.ai are using AI to cut the average time handlers spend reviewing policy documents from half an hour to just a few minutes. Automation has also made the checking of policies significantly more error-free when compared to human-only methods.
"The partnership with Zurich has delivered superhuman performance of 98% for policy checking, increasing the accuracy by at least 5% from human-only-led processing"

Niels Thone, Co-Founder and CEO, Sprout.ai
For highly complex claims such as Marine or Commercial Property, Sprout.ai's Natural Language Processing (NLP) assimilates vast pools of policyholder and claims data across diverse touchpoints. This empowers skilled humans to take intelligent decisions based on highly robust and reliable information.
AI-Assisted Loss Adjusting
Will AI ever be able to replicate the specialist skills and knowledge of a seasoned loss adjuster? Can a machine learn to manage the expectations of risk managers, brokers and insurers? Or to choose the right expert to perform loss mitigation, root cause analysis and metallurgy? Or create innovative commercial settlements with polarised
views on policy interpretation. Undoubtedly, when compared to current AI capabilities, a skilled loss adjuster excels in all of these areas.
However, given that loss adjusters need to review a wealth of data when adjusting a claim (relating to both property damage and time element coverages), AI-driven technologies can still do much to optimise the adjusting process. Automation can speed damage assessment, especially on smaller, less complex claims where data from multiple similar incidents enables algorithms to 'learn' more effectively and deliver more accurate outputs.
Even in large, technical claims AI can aid investigations with the smart interpretation of drone or satellite imagery, or ease claims management by taking on the 'heavy lifting' of handling large quantities of data across multiple sources. All this gives adjusters more head-space to do what they do best, leverage their specialised technical know-how, experience and inter-personal skills.
The future: Insurance without humans?
Parametric insurance is already creating a new paradigm in our industry, with fully automated, quickly executed pay outs to business policy holders triggered by events detected via remotely located IoT devices. These technologies are applied in all kinds of scenarios, from identifying floods in zones of high risk, to signalling food spoilage when refrigeration breaks down. In every case, the claims process is automated from start to finish, with no human intervention.
Is the commercial insurance market ready for change?
In future, AI will certainly become commonplace for businesses across a variety of industries and applications. Widespread adoption is likely to inspire new waves of insurance products and bring about new classes of risk.
But how quickly is the global insurance market ready to fully embrace these new technologies? Only time will tell.
Thanks to:
Charles Bush, Zurich
Niels Thone, Sprout.ai
Matthew Brant, InsTech London